Still in dire straits.

(It can be therapeutic to just dawdle on with useless things. Where does the time go, becomes some cheap stand-in for the eternity of flow).

I once had one of those world maps on my profile page, pinpointing all my LJ friends. That maps disappeared many years ago. Just like the graphs of total comments/commenters. I'd like to replace these someday, yes?

Presently, I will be putting up maps of visitors to my profile page, and of where I have vissitted with my physical body. I'm opsting them here first. You can grab some, too.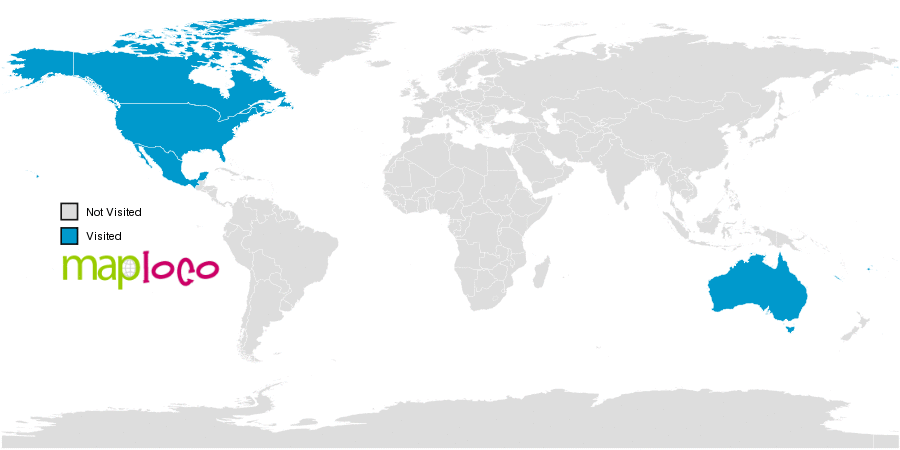 Create Your Own Visited Countries Map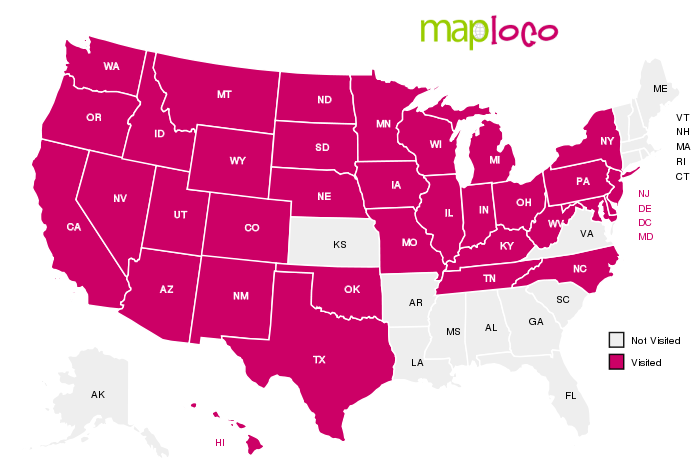 Create Your Own Visited States Map


Note: It is possible that, as a baby, I was taken through a New Zealand port, but probably not. It is more possible, taken through Kansas. I have driven between Joplin (MO) and Miami (OK) on the interstate, which might have gone a few inches into Kansas. I have been in WDC a few times, but am not listing Virginia. I only visited the upper panhandle of West Virginia, which is really actually Penhio, or Ohsylvania. I don't include fly-over states, (like Louisiana). It is possible that I was a little in Connecticut once. I have stood in four states simultaneously. Roommates and love-interests have compensated for my lack of travel to these states: MA, AL, VA, GA. I knew a man from Maine called Bert. I have no interest in Kansas.