I have had a few pairs of shoes that I have really loved. On was a brown leather boat shoe I loved so much, I had a cobbler put on a weird new sole, just so I could keep wearing them. I remember, in college once, I was talking to a girl I wasn't sure I wanted to date, and I looked down at these shoes, and she said, "Those are really nice shoes." What a nice girl. That's back when Shoegazing was popular.

Another pair I loved was some leather hikers from Sierra Trading Post, which I actually ordered from a catalogue. They were a dark reddish brown, and they went great with my purple hiking shirt, from the same place - in Bolder, Colorado, I believe. Their soles merged nicely with the shoes.

I also had a pair of brown Skechers which were sort-of casual-formal. I got them at a Goodwill store, in perfect condition, for probably about $8. They were so smart, with thick black soles and trim. But they were left in a leaky basement and became mouldy and smelly. I hung on to them, hoping to restore them, but finally threw them out. Last week, a pair very similar to them were on sale - for like $80. I really wish I could have bought them, but I bought the pair I had come for: a pair of grey suede Skecher slip-ons, with good hiker-type soles. They were on sale for $30, which is a deal. (Needless to say, I have been spending more money than I have lately. The bad winter, plus the weirdness that SNAP pulled on people, had something to do with it).

The $80 Skechers which resembled my earlier ones are called Rilar Steel(?)Toe Oxfords. I tried to find a picture of them online but no luck, so here are three which kinda look like them: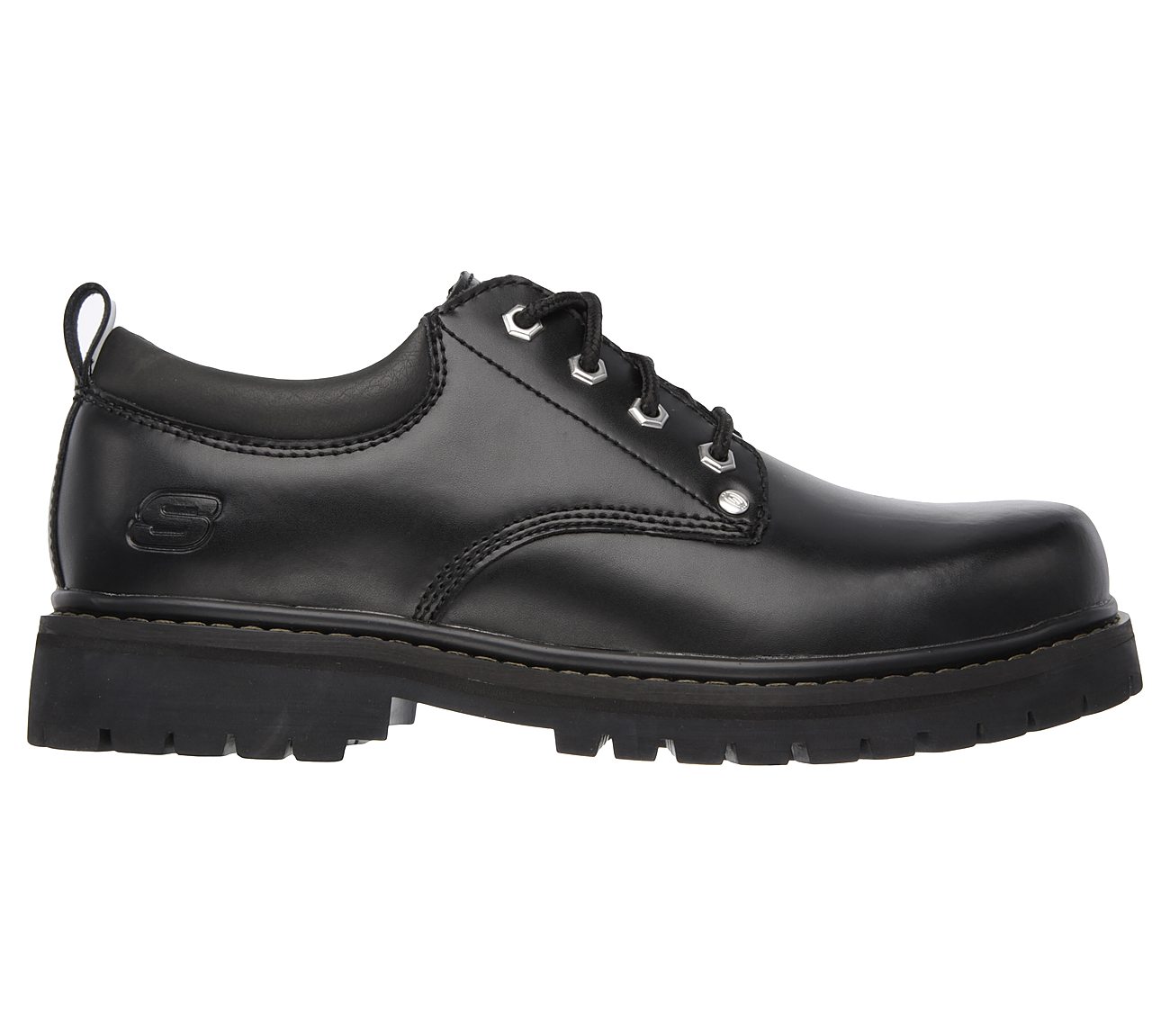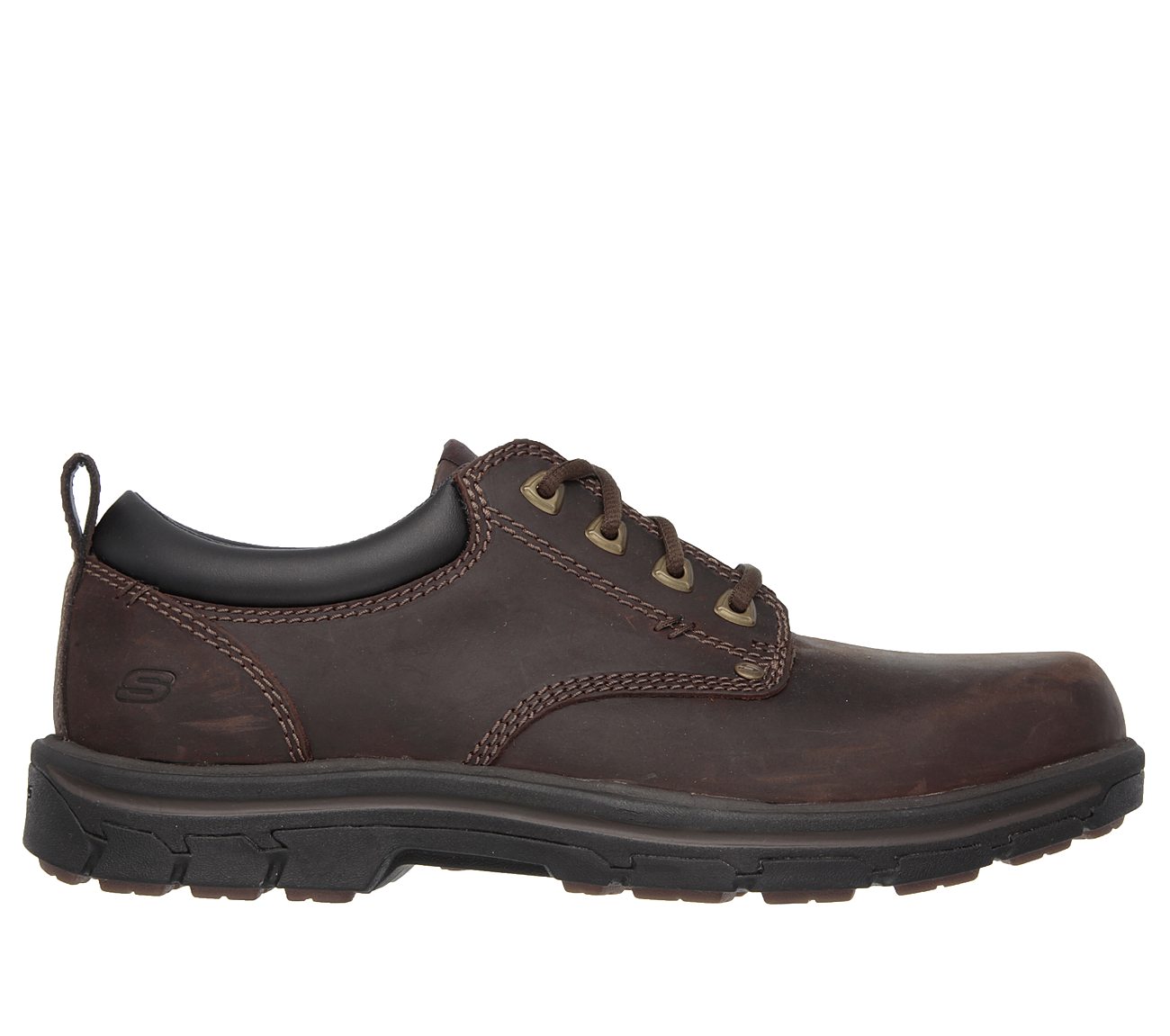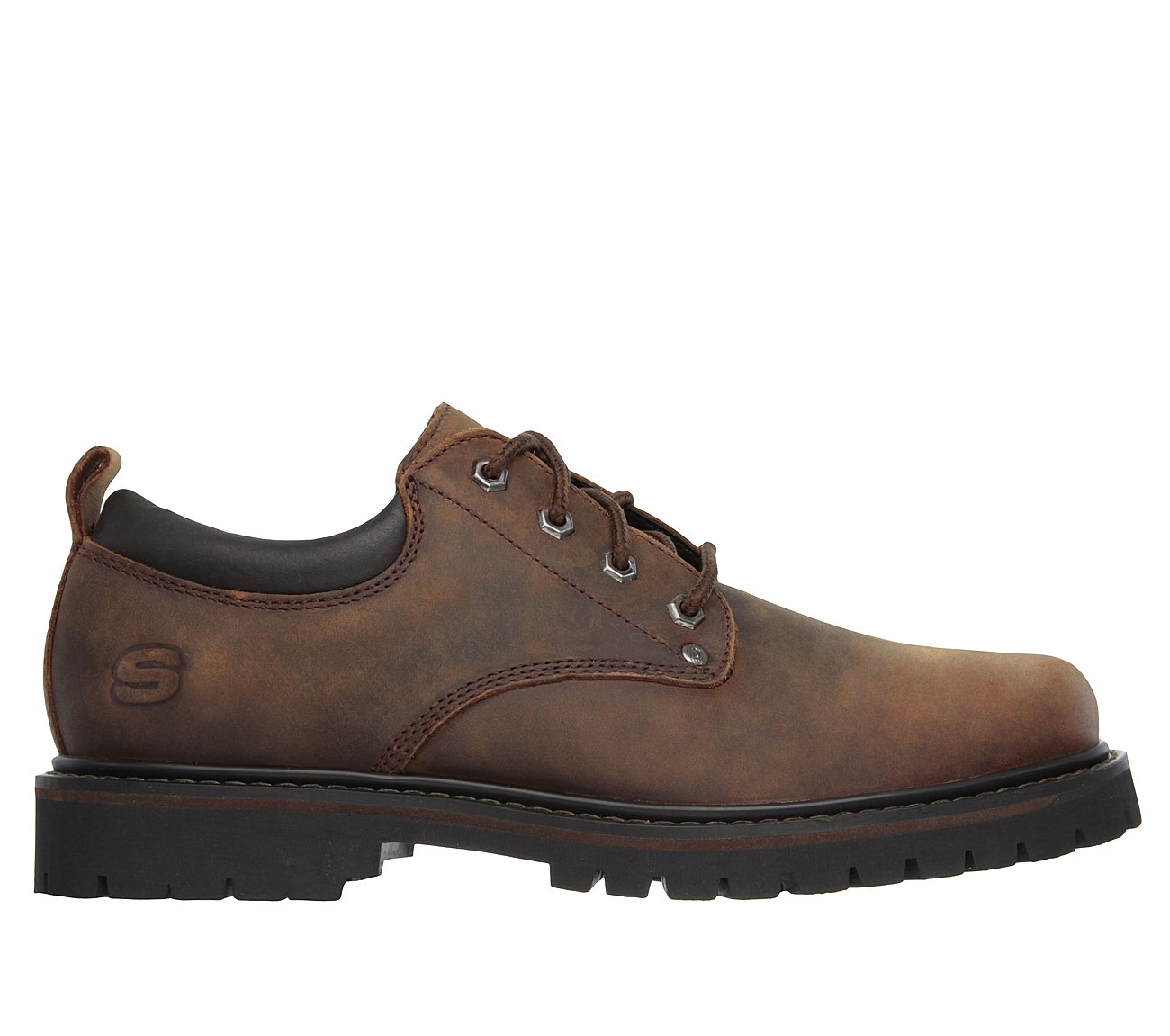 Back to the shoes I bought the other day, the grey slip-ons. These are nice and stylish - and can be slippers and also walking shoes, which is what I want. But they are size 8 when I should have a size 8 1/2. So, they are a little pain in the neck, but I think I have decided not to return them. I will probably slit the elastic a little.

As slippers, I have been wearing big old leather shoes with big hard soles. Even though I walk quietly in these, I have been wearing them just in case the crazy man downstairs starts stomping around insanely again - because these are great at stomping back at him, and shut him up every time. Back when his insanity was really bad, he forced me to stomp so much that I broke my foot. It healed, and I won. Anyway, these big clunkers were so easy to slip on, compared to my new so-called slip-ons. Oh well.

I also bought a grey canvas pair of shoe-like slippers a few years ago, at Walmart. They were on sale for $8. I stopped wearing these, in favour of the clunkers, precisely because of the war from the man downstairs. I guess things have settled down enough for me to try wearing them again. I suppose. This guy always attacks when I get quieter, or when he thinks I am asleep, or sick, etc. But he hasn't been attacking much lately. He took a few years off my life, folks.

I also bought some camouflage boots last year, to have something lighter to walk in during the winter. The problem with shoes and boots, these days, is that their soles suck. They really do. They wear out in 2 years. It's ridiculous. And, they are usually made in China. I found out that even my new Skechers were made in China, but their soles are not too bad.

Do you know why the soles are bad in China? ...